The Night Before Christmas Eve
What a magical evening! On Sunday 23rd December, we held our inaugural Christmas event at The Refinery: The Night Before Christmas Eve.
We love the space that we have here and we love seeing our concepts come to life even more. Themed "A White Christmas" for this occasion, we had beautiful floral tablescapes by Bloodwood Botanica, life-size blossom trees by The Blossom Tree Co., amazing balloon installations by Fancy Schmancy and of course a snow machine to tie it all together. (All furniture, crockery, cutlery, glassware and linen pictured is included in our standard packages!)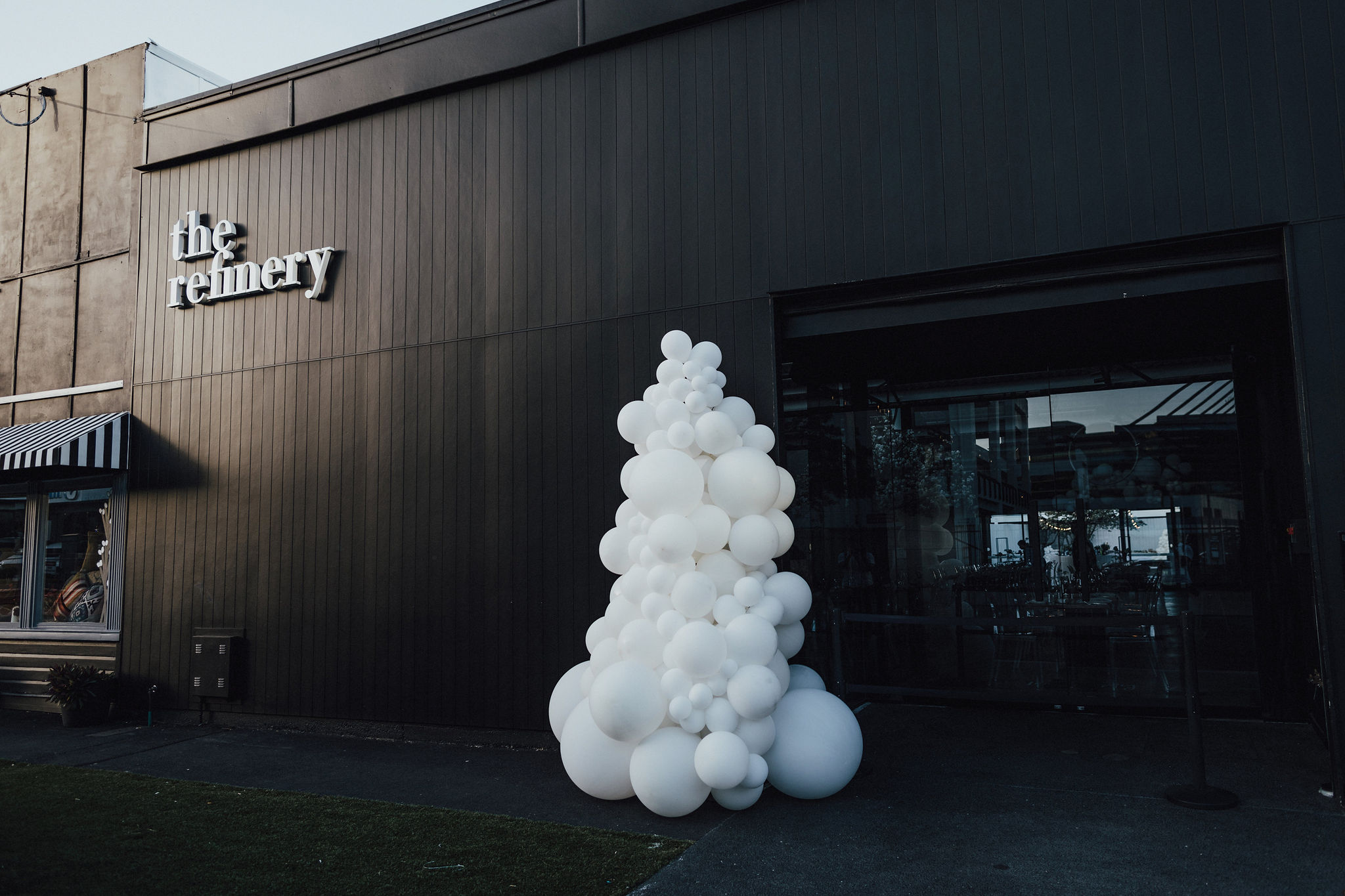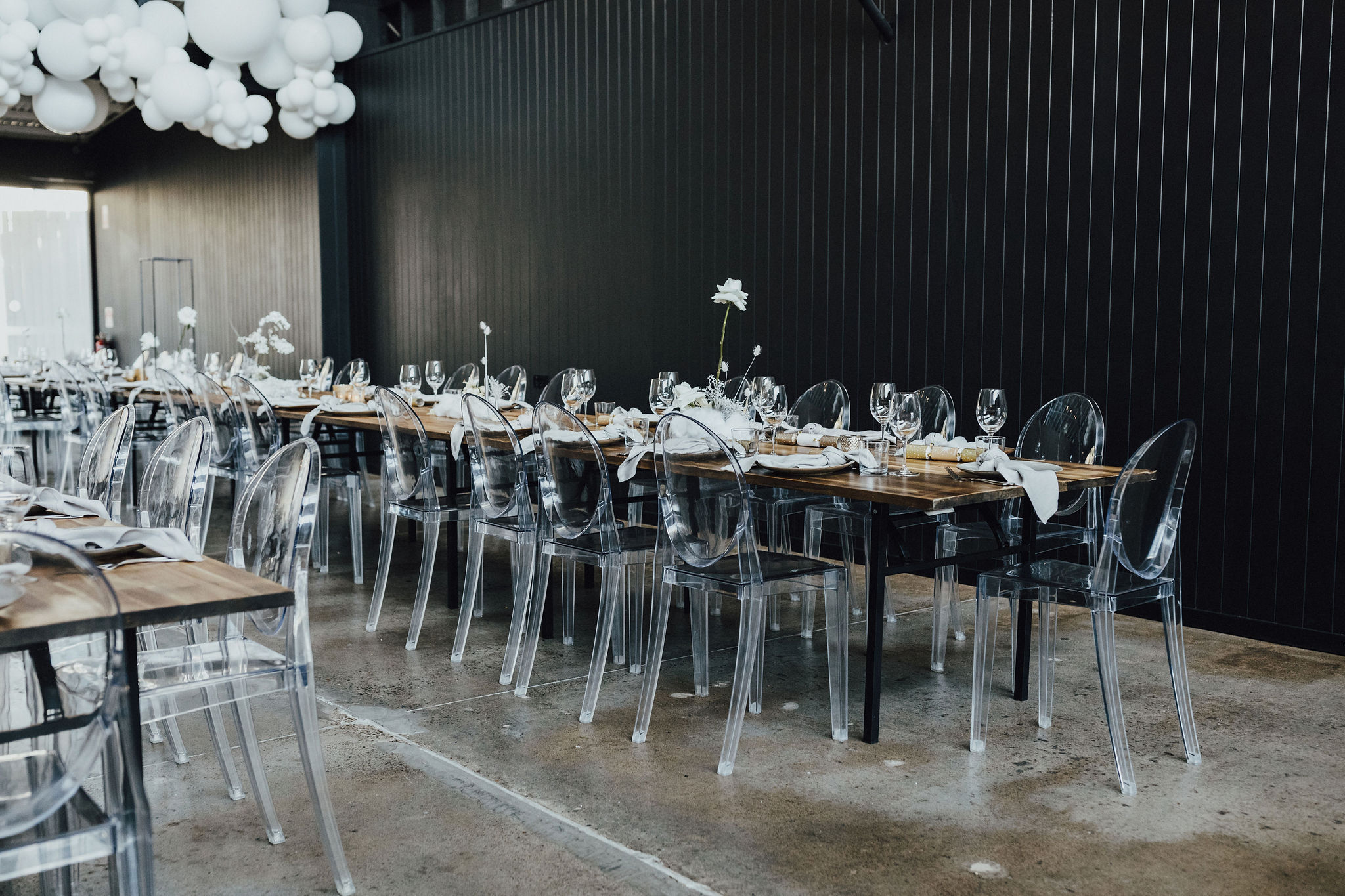 The night kicked off with a drink on arrival at our custom gin bar. Pick a drop of gin, top it up with tonic and add your garnish of choice! (How amazing is our new round bar?! Custom made with love by Woodsters and now available to use for all weddings/events at The Refinery.)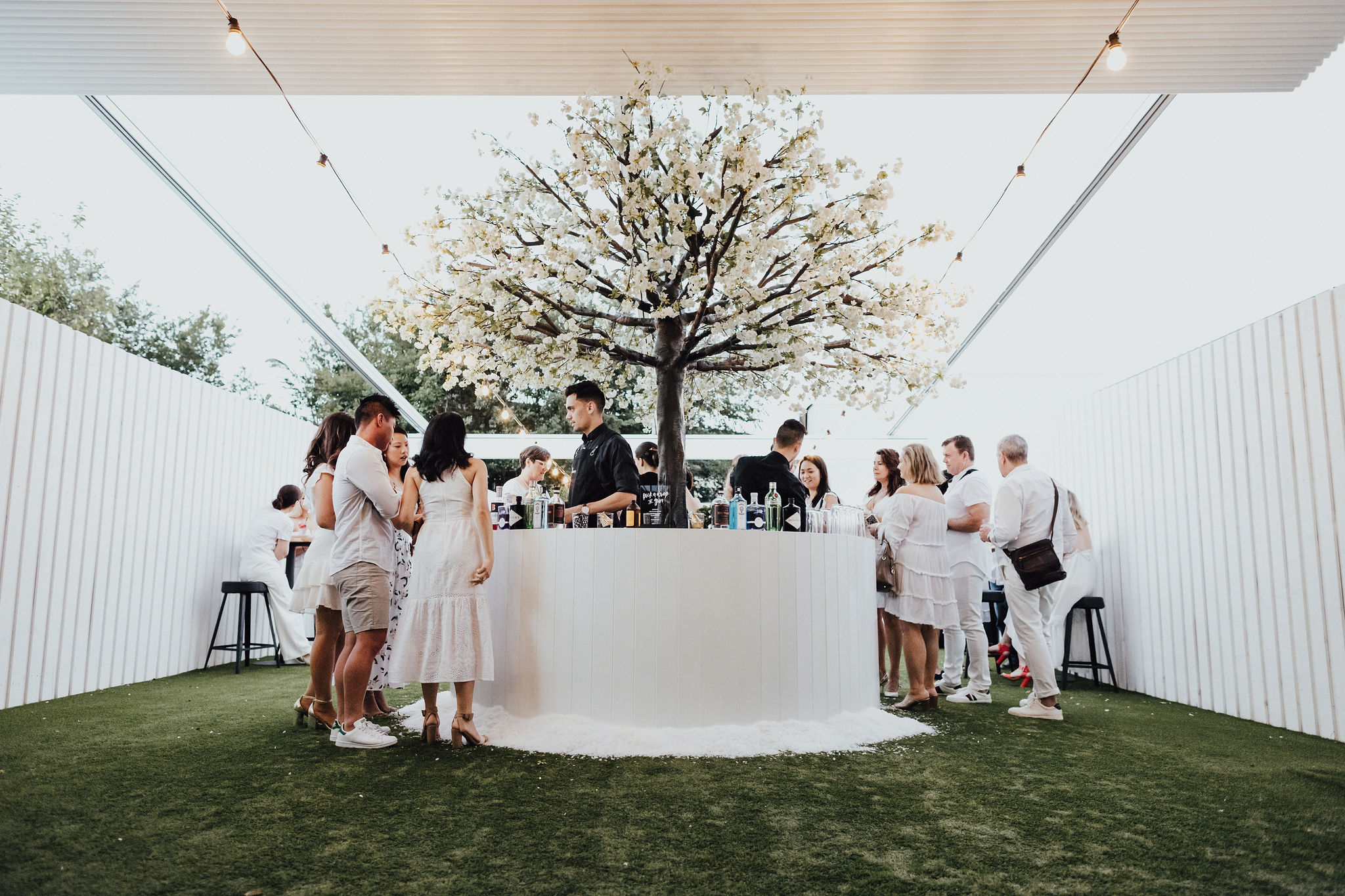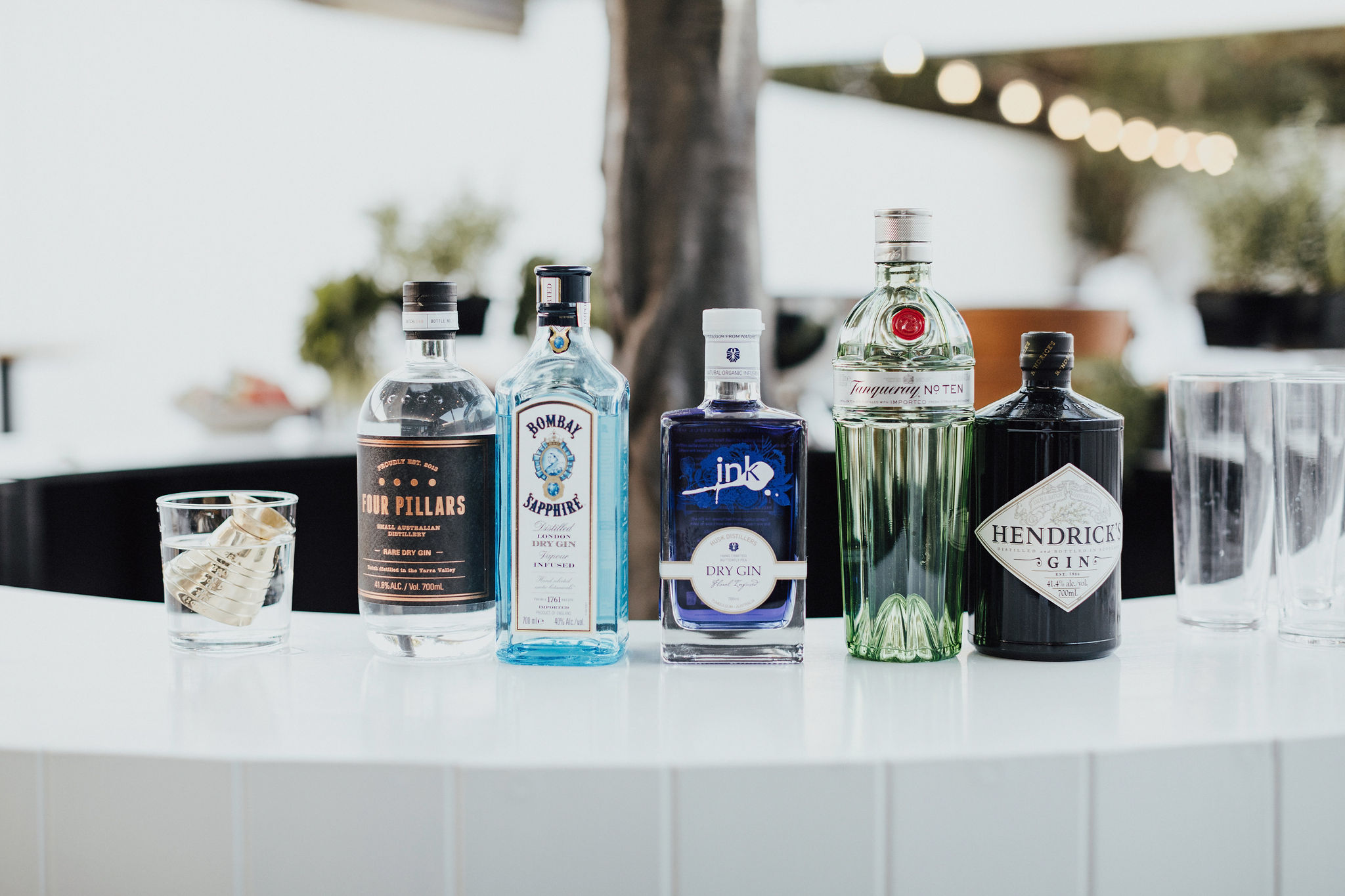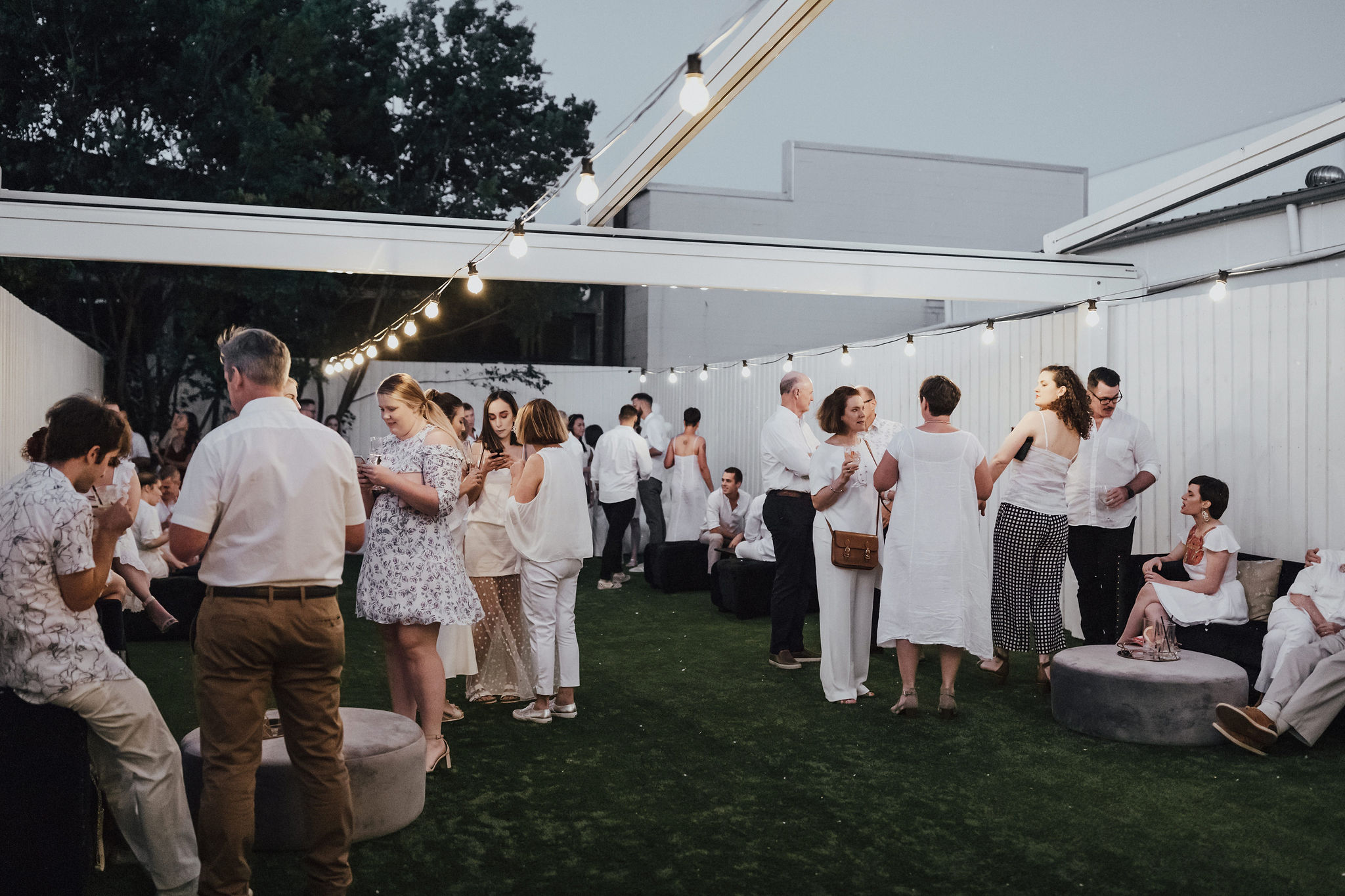 Then it was time for the main event: dinner! Served on shared feasting platters, the Rogue Bistro team put up crispy skinned salmon and a crackling pork belly roast with an array of sides including truffle chips, heirloom tomatoes and honey roasted baby carrots.
And of course, it wouldn't be Christmas without a little gingerbread. To finish off the evening, we collaborated with Passiontree Velvet to create a 4.4m long all-edible gingerbread town…! Featuring a vanilla eclair road and Christmas tree, carrot cake forests, marshmallow snowmen, meringue trees, edible grass and macaron stepping stones - no detail was spared here.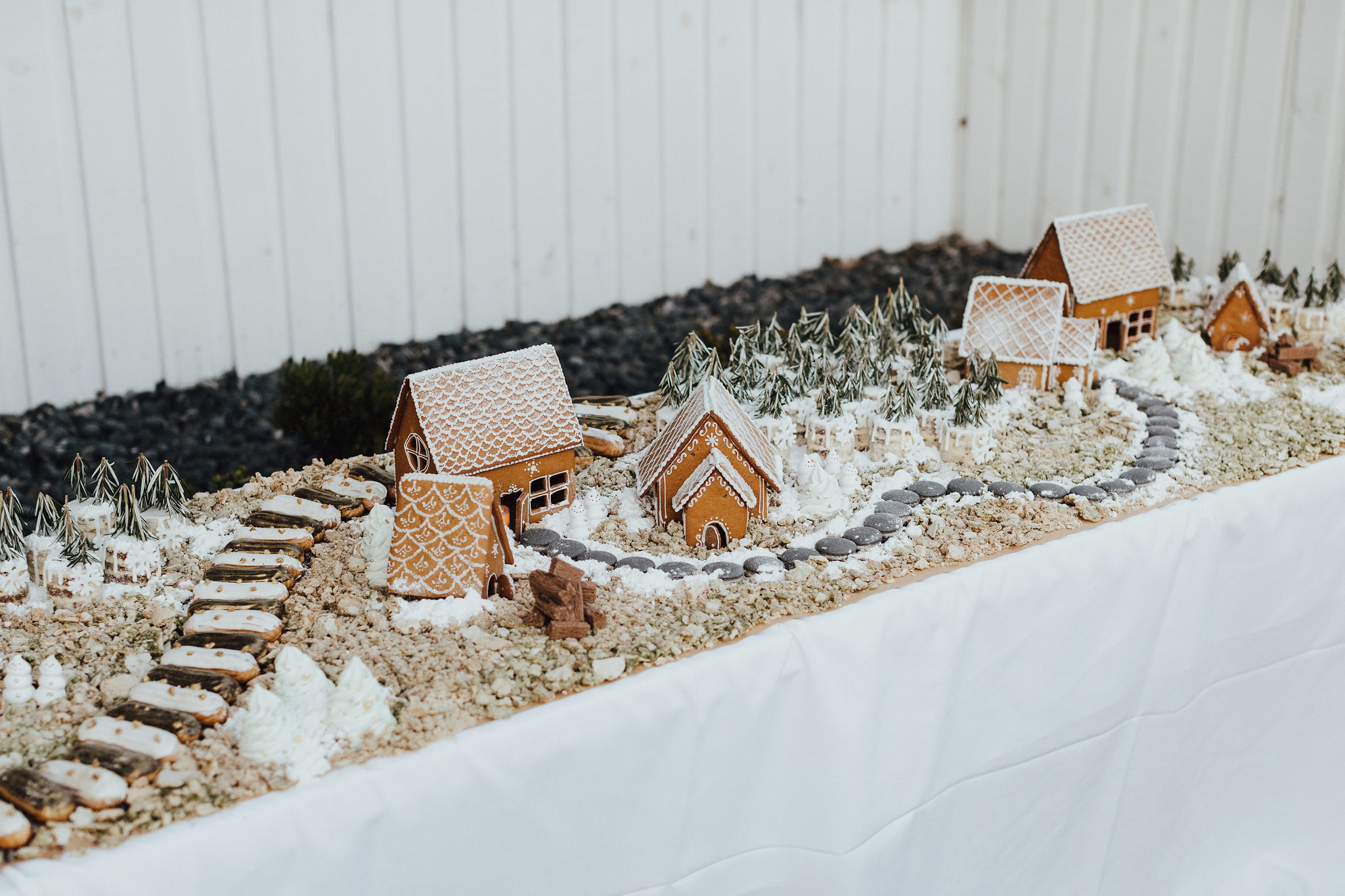 And that was The Night Before Christmas Eve. A massive thank you to everyone who came along to support us, we can't wait til next year! Happy Holidays and wishing you an amazing 2019 from all of us here at Rogue Bistro and The Refinery.